Staff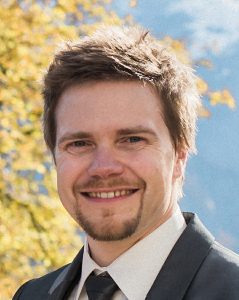 Lars holds a Master's Degree in Physics from the University of Göttingen, Germany, and a PhD in Biomedical Engineering from the ETH Zurich, Switzerland. He has more than 15 years of research expertise at the interface between MRI methods development and cognitive neuroscience/computational psychiatry.
Lars aims at expanding what we can measure with functional MRI by increasing its contrast and reducing the noise: For maximizing contrast, Lars utilizes efficient non-Cartesian sampling (spiral trajectories) in combination with advanced, iterative image reconstruction, and has extensive experience in ultra-high field (7T) MRI. To minimize noise in fMRI, his work characterizes contributions from MR system and participant by complementary measurements (magnetic field monitoring, gradient impulse response functions, static B0 field maps, peripheral pulse/breathing recordings). Lars uses these measurements for model-based corrections at the image reconstruction and post-processing stage.
Science is a team effort – as such, Lars is a fervent supporter of open science and sustainability, and maintains several open-source toolboxes on GitHub, e.g., the TAPAS PhysIO Toolbox for physiological noise correction in fMRI and the TAPAS UniQC Toolbox for unified quality control in neuroimaging studies.